Software Development
Our team is specialized in delivering a quality mobile and web applications
What we do
We deliver native iOS/Android applications faster, better and cheaper than everybody else. We also develop quality web and desktop applications on demand.
It's all about you
Through our Agile project management methodology, you will make sure that the purpose is to ensure your satisfaction with the delivered product and to keep you updated with every progress.
Custom Business App
We provide our customizable on-premises application eSales to easily manage your store, small factory or warehouse. EgySale POS supports multi-cashiers and provides 50+ reports.
About us
Delivering reliability since 2009
Egyis was established in 2009 in Tenth of Ramadan, one of the biggest industrial cities in Egypt. We started as a custom software development company, then expanded our activities to include our cloud business services (Marché Suite) and mobile application development.
OUR TEAM
The harmony of our team is our strength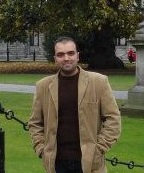 Mohamed Sherief
Technical Director
Ahmed Elhor
Lead Developer
Testimonials
We love our clients, and they love us back!